Project Description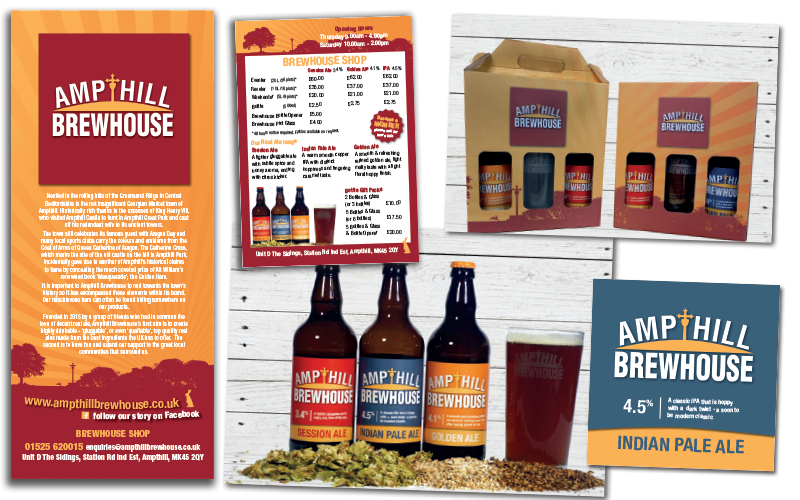 AMPTHILL BREWHOUSE
Ampthill Brewhouse is a new local brewery with a largely local and community feel. The owners wanted to start off with the right image and market the business well so we created a brand story around Ampthill's history referencing Ampthill links with Catherine of Aragon and The Golden Hare from the infamous 'Masquerade' written by Kit Williams.
Solutions include
Branding and brand story
Marketing and event posters and leaflets
Product photography
Product branding & labelling
Packaging
Promotional Merchandise
Reseller marketing packs
Advertising
Signage
Website & social media branding
We have been using Fidelity since our launch in 2015 and they have been pivotal in founding our identity and producing all of our digital and print media. They can offer the full range of services from concept/brand design, to production of collateral and even sourcing branded merchandising. All this is done with the utmost attention to detail and at exceptional value for money. They are and will remain a core supplier to our business.